Scientific Community Profiles: Nation of Makers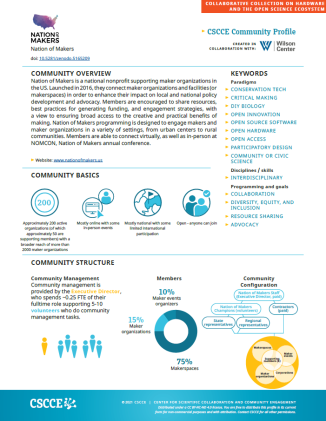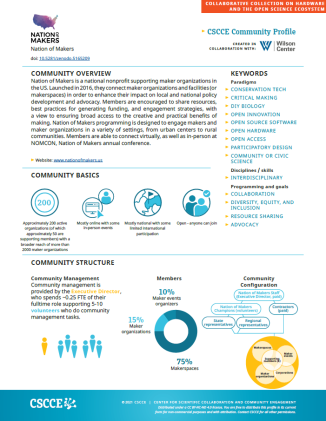 This community profile is part of a collaborative collection on hardware and the open science ecosystem. It provides a snapshot of the Nation of Makers, highlighting member demographics, programming, funding, and what community management looks like. 
The Nation of Makers brings together maker organizations to work towards a society with increased access to "tools, technologies, experiences, and knowledge to make anything." NOMCOM, the Capitol Hill Maker Faire, and the National Week of Making bring the community together, and within the larger Nation of Makers community, smaller working groups move initiatives forward.
Related Program
Science and Technology Innovation Program
The Science and Technology Innovation Program (STIP) serves as the bridge between technologists, policymakers, industry, and global stakeholders. Read more