Polar Perspectives No. 5 | Climate Change and Southern Ocean Resilience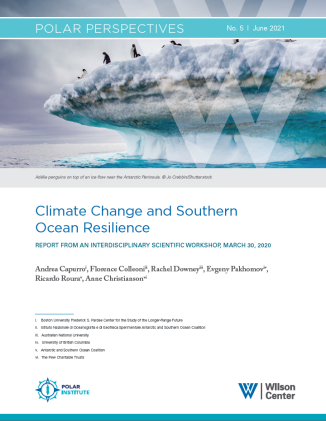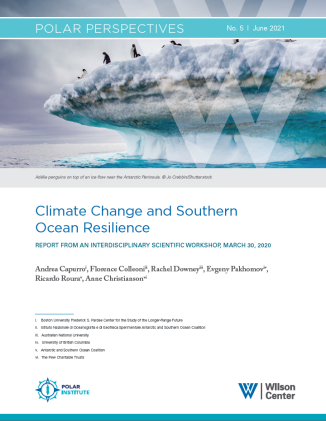 Human-driven climate change is pushing the Antarctic towards numerous tipping points that will impact wider earth systems, with profound implications for humanity and biodiversity. This is the conclusion of an interdisciplinary Expert Working Group of leading Antarctic scientists published in the new report, Polar Perspectives No. 5 | Climate Change and Southern Ocean Resilience.
Issued in concurrence with the annual meeting of the Antarctic Treaty Consultative Parties hosted by France June 14-24, 2021, Polar Perspectives No. 5 examines how climate change is rapidly pushing five critical, interconnected processes in the Antarctic Southern Ocean towards substantial changes. It warns that disrupting these processes may disproportionately exacerbate global climate change and have widespread impacts on marine and human life worldwide, due to the region's central role in regulating our earth systems. The Expert Working Group notes that we can build resilience in the Antarctic through a set of climate-focused actions, including establishing marine protected areas (MPAs) around Antarctica and incorporating climate change issues into management and decision-making, in tandem with further cuts in greenhouse gas emissions to help safeguard societies and economies around the world.
The Summary for Policymakers has been made available in six different languages. Please find these documents below. To download the full report, follow the orange button above.