Polar Perspectives No. 11 | The "New" Arctic as a Zone of Peaceful Competition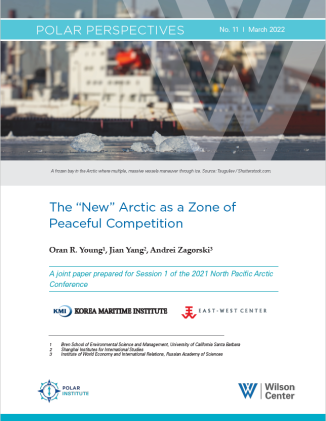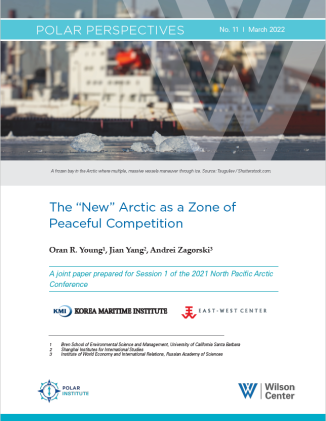 The geopolitics of the Arctic today differ substantially from the prevailing geopolitics in the aftermath of the Cold War, when the eight Arctic states created a distinctive regional governance system through the Arctic Environmental Protection Strategy in 1991 and, thereafter, the Arctic Council in 1996. While the Arctic itself is not a locus of conflict, great power politics are now spilling over into the Arctic; this raises questions about the perception the Arctic as a peaceful region somewhat separated from mainstream international affairs. Russia's armed hostilities in Ukraine have disrupted the normal course of Arctic affairs, and there will be no return to the previous modes and spirit of governmental cooperation on Arctic issues any time soon. Still, the Arctic itself remains an area of low tension with numerous globally significant issues that require collaboration or explicit cooperation.
In this special edition of Polar Perspectives, the Korea Maritime Institute, East-West Center, Steering Committee of the North Pacific Arctic Conference, and the Wilson Center's Polar Institute offer a useful point of departure to explore future cooperation on Arctic issues under the unique geopolitical conditions of the 2020s. A number of specific areas where cooperative initiatives seem feasible are suggested, as well as ways to adjust the existing structure of Arctic governance to capitalize on such opportunities. The authors—three senior Arctic experts from China, Russia, and the United States—counter narratives that describe the region as an arena of great power competition or of "Arctic exceptionalism." They characterize the "new" Arctic as a zone of peaceful competition with opportunities to cooperate on specific issues, despite the diverging interests of major actors.
Authors: Oran R. Young, Jian Yang, Andrei Zagorski