InsightOut Issue 2 - Missed Opportunity? Chinese Clean Energy Foreign Direct Investment in the United States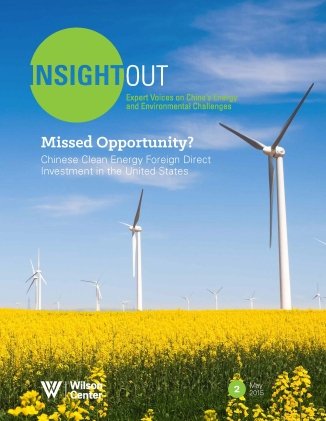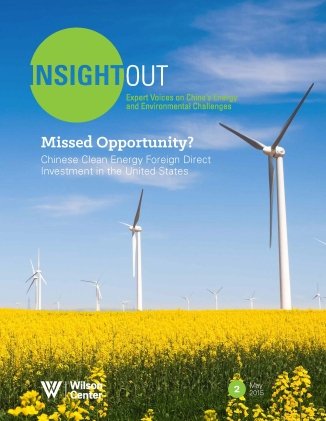 Managing Editor, Jennifer L. Turner and Melanie Hart 
When foreign investors locate new energy projects in the United States, U.S. workers and consumers benefit.. These investments, particularly in clean energy, help maintain and upgrade infrastructure, reduce carbon pollution, lower energy costs, and increase the nation's resilience to extreme weather events and global oil market shocks. While security issues must prevail in certain sectors of the energy economy (e.g., electricity infrastructure), bringing foreign investment into clean energy ultimately strengthens U.S. long-term competitiveness and can help close the infrastructure funding gap. Chinese investors, in particular, could play a critical role in spurring the U.S. energy economy.
The Wilson Center's China Environment Forum (CEF) partnered with Center for American Progress to produce this Insight Out issue, which features voices from the business community to weigh in on the Chinese foreign direct investment challenge from four angles.
Guillermo Christensen practices within the global projects/international trade group at Baker Botts, LLP.
Will Latta is the Founder and Managing Director of LP Amina.
Jeff Layman's practice at Baker Botts, LLP focuses on Chinarelated infra- structure projects.
Eric Redman is the Co-Chairman and former CEO of Summit Power Group, LLC.
Eric Wong is an energy and natural resources lawyer whose practice focuses on oil and gas, LNG, power and other energy transactions.
River Yun Lu is founder and Managing Partner of River Partners, a boutique business development firm
Missed Opportunity? Chinese Clean Energy Foreign Direct Investment in the United States is the second issue of CEF's InsightOut series designed to tap on-the-ground expertise to understand the complex energy and environmental challenges facing China. As with much of our work, we cast an eye on opportunities for collaboration between American and Chinese researchers, business, NGOs, and governments.
Related Program
China Environment Forum
Since 1997, the China Environment Forum's mission has been to forge U.S.-China cooperation on energy, environment, and sustainable development challenges. We play a unique nonpartisan role in creating multi-stakeholder dialogues around these issues. Read more