InsightOut Issue 1 - Clearing the Air: Is Natural Gas China's Game Changer for Coal?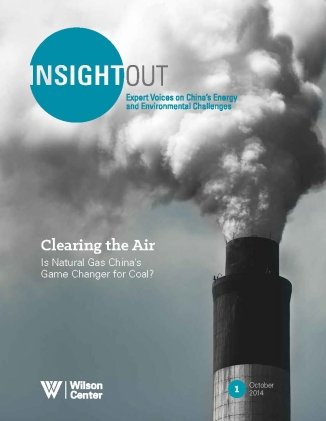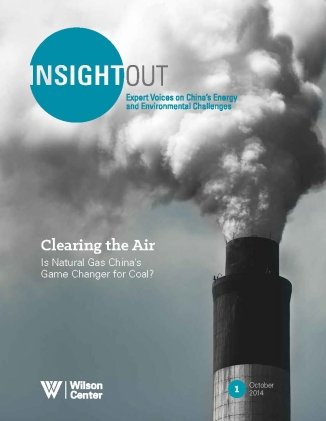 Managing Editor, Luan (Jonathan) Dong
Natural gas has emerged as a potential game changer on China's path to reduce its reliance on coal and shift to cleaner energy sources. This shift, however, is bound to require costly investments, raise energy prices, and dampen economic competitiveness in the short term. Moreover, the government's rapid and extensive expansion of new energy sources also can create new environmental and social challenges.
The China Environment Forum invited three experts—one from the United States, two from China—to discuss whether China will be able to achieve its monumental shift to natural gas.
Hengwei Liu from Harbin Institute of Technology lays the groundwork on China's current natural gas supply and demand.
Xizhou Zhou from IHS CERA argues optimistically that China's energy market still has room to incorporate expansive natural gas, even if institutional reforms are absent.
World Resources Institute's Sarah Forbes elaborates on how U.S.-China natural gas cooperation can benefit both countries.
Clearing the Air: Is Natural Gas China's Game Changer for Coal? is the first issue of CEF's InsightOut series designed to tap on-the-ground expertise to understand the complex energy and environmental challenges facing China. As with much of our work, we cast an eye on opportunities for collaboration between American and Chinese researchers, business, NGOs, and governments.
Related Programs
China Environment Forum
Since 1997, the China Environment Forum's mission has been to forge U.S.-China cooperation on energy, environment, and sustainable development challenges. We play a unique nonpartisan role in creating multi-stakeholder dialogues around these issues. Read more
Global Risk and Resilience Program
The Global Risk and Resilience Program (GRRP) seeks to support the development of inclusive, resilient networks in local communities facing global change. By providing a platform for sharing lessons, mapping knowledge, and linking people and ideas, GRRP and its affiliated programs empower policymakers, practitioners, and community members to participate in the global dialogue on sustainability and resilience. Empowered communities are better able to develop flexible, diverse, and equitable networks of resilience that can improve their health, preserve their natural resources, and build peace between people in a changing world. Read more