Allies: Twenty-Seven Bold Ideas to Reimagine the US-Colombia Relationship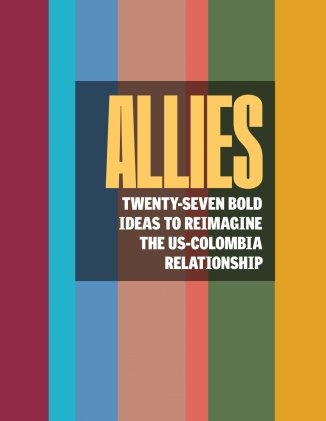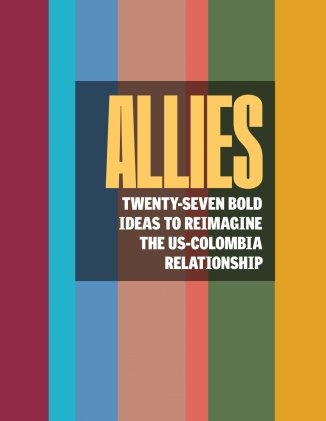 After two decades of a transformative partnership under the Plan Colombia framework, our countries' relationship is at a critical moment. This moment opens the door for a reimagined U.S. partnership with Colombia based on a shared vision for a more prosperous, inclusive, and sustainable future.
This book is intended to advance the next phase of the U.S.-Colombia relationship. In a rapidly changing world, the following chapters present a roadmap for a new type of engagement that challenges our ambitions and extends the ties that bind our countries. 
---
Latin America Program
The Wilson Center's prestigious Latin America Program provides non-partisan expertise to a broad community of decision makers in the United States and Latin America on critical policy issues facing the Hemisphere. The Program provides insightful and actionable research for policymakers, private sector leaders, journalists, and public intellectuals in the United States and Latin America. To bridge the gap between scholarship and policy action, it fosters new inquiry, sponsors high-level public and private meetings among multiple stakeholders, and explores policy options to improve outcomes for citizens throughout the Americas. Drawing on the Wilson Center's strength as the nation's key non-partisan policy forum, the Program serves as a trusted source of analysis and a vital point of contact between the worlds of scholarship and action. Read more