Africa: Year in Review 2022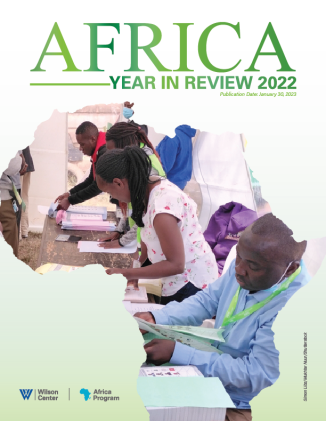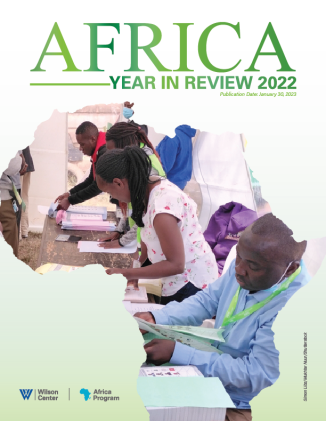 As a reflection of the previous year, the Wilson Center Africa Program continued its annual tradition of asking policymakers, practitioners, scholars, and Africa watchers to write on what they considered the most impactful developments on the African continent, in U.S.-Africa relations, and about Africa's role in the global arena. 37 authors contributed mini-essays covering various topics in the governance, security, development, and social spheres.
This year marks the seventh edition of the Africa: Year in Review (AYIR) series and encompasses a collection of essays that present brief analyses on many of the continent's most significant developments in political, economic, and social affairs. Many developments stood out over the year, with our contributors reflecting on topics ranging from the U.S.-Africa Leaders Summit, recent elections on the continent, and sustainable development efforts.
AYIR has secured itself as the Wilson Center Africa Program's most widely read publication—receiving over 25,000 views and downloads since its first edition in 2015. We thank all of the authors for their insightful contributions and the Africa Program team to help produce the biggest AYIR to date.
With 2023 officially underway, we ask you to join us in reflecting on the governance, security, and development challenges and opportunities from the previous year raised in these mini-essays in hopes of looking forward to the year ahead.
We hope that you enjoy reading and sharing this edition of Africa: Year in Review! Feel free to tag us on social media using @AfricaUpClose and #AfricaYearInReview. 
The statements made and views expressed are solely those of the authors and do not represent the views or official positions of the Wilson Center.