21st Century Diplomacy: Foreign Policy is Climate Policy Full Report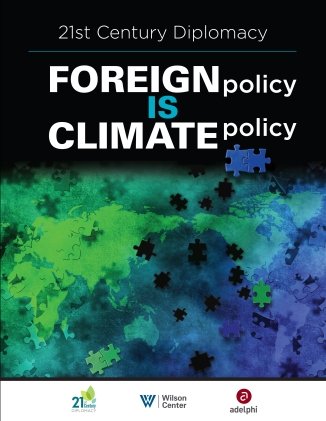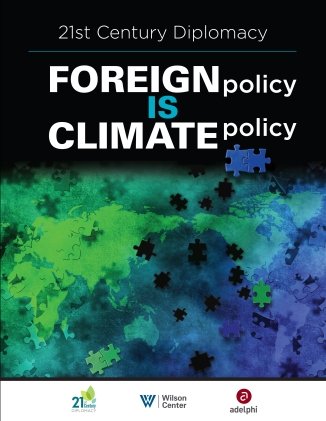 Climate change will upend the 21st century world order. It will redefine how we live and work, and change the systems of production, trade, economics, and finance. Yet, the world is woefully underprepared for climate change's cascading impacts. COVID-19 has only underscored the inadequacy of our responses to global crises and heightened the urgency of this call to action. 21st century diplomacy will have to raise climate ambition, shape the transformative systems change needed, and promote and facilitate new modes of multilateral collaboration.
To chart a new course forward, the Wilson Center and adelphi invited a diverse set of foreign policy leaders, analysts, and thematic experts from around the globe to elucidate the connections between climate change and broader foreign policy objectives. What are the challenges ahead? And importantly, where are the opportunities for driving transformative change towards a decarbonized world that is both more prosperous and more equitable? Global stability and prosperity depend on limiting the climate crisis and attenuating its impacts. Our success in meeting this challenge depends on unprecedented global collaboration, the achievements of which must become the North Star of diplomacy. Because Foreign Policy is Climate Policy.
Related Program
Environmental Change and Security Program
The Environmental Change and Security Program (ECSP) explores the connections between environmental change, health, and population dynamics and their links to conflict, human insecurity, and foreign policy. Read more