WEBCAST: All Carbon Neutral Roads Lead to Paris? Climate Action in the U.S. and China
Overview
As the world faces a critical crossroads for tackling the climate crisis and mobilizing to meet Paris Climate Agreement targets, our collective future increasingly hinges upon aggressive action by the earth's two biggest energy consumers and CO2 emitters. In September 2020, President Xi Jinping made the surprising announcement that China would reach carbon neutrality by 2060 and commit to low carbon development in its economic recovery from COVID-19. The incoming Biden/Harris Administration has announced the intention of doing the same: integrating climate action into domestic economic recovery and foreign policy and likely setting a 2050 carbon neutrality goal. Each appears primed to take bigger steps on climate action, but not necessarily together.
Speakers Jake Schmidt and Alvin Lin (NRDC) will kick off this meeting with an interactive discussion of the trends and opportunities in the U.S. and China for low-carbon investments and policies that can stimulate their economies. Li Shuo (Greenpeace China) will take a deeper dive into the challenge China's coal-fired power investments pose for its carbon neutrality pledge. Ilaria Mazzocco (Paulson Institute) will explore how China's push for electric vehicles could help drive down greenhouse gas emissions in the transportation sector. Closing out the discussion, Carolyn Szum (LBNL) will highlight energy efficiency trends in China's building sector and discuss how LBNL's innovative open-source tool BETTER can help workers develop energy efficiency building retrofits and retro-commissioning projects in the United States, China, and beyond.
After presentations and discussion, the speakers will take questions from the audience. Please submit your questions before or anytime during the panel to Twitter (@wilsonCEF) or via email to Tongxin.Zhu@wilsoncenter.org.
Selected Quotes
Jake Schmidt
"Despite these tensions, the US and China must find a way forward on climate change. The US and China, along with the EU are the world's largest emitters, the largest markets, the major financial players that have huge global influence. So what these countries do to dramatically reduce emissions matter both for our ability to address the climate crisis and to show other countries that we're responsible good players."
"Cooperating and collaborating is not likely to be the formulation [for the US and China climate action], I think more gonna be convince, cajole and maybe compete. There will be opportunities for states and cities to collaborate because the geopolitics between them is different and a number of companies are working in both spaces...But it is less possible to be government and government."
Alvin Lin 
"When thinking about how to increase clean energy and technology, we also have to think about how to move away from fossil technology to clean. For China, that largely means coal. China has been reducing its coal in total energy consumption from 64 percent in 2015 to 57 percent this year. The question is how much more can we continue to reduce?... China is still building coal power plants and increasing its total capacity, so what's the peak on the coal plants capacity, when do we have peak coal consumption, peak power generation are important questions we hope to see more clarity in the next 5 years."
Carolyn Szum
"Buildings are actually the world's largest source of primary energy use. They account for about 40% of total primary energy use, and when we consider both GHG emissions from operations as well as materials and construction, almost 40% of total CO2 emissions. So it's a critical sector. What's more is that the US and China account for approximately 40% of global building energy use. . . and we're seeing that's going to increase over time."
"We need in China to begin thinking about leveraging private sector finance and introducing business models and other mechanisms to allow cost-effective retrofits to go forward. Even without aggressive subsidy programs."
Li Shuo
"These announcements and statements are politically significant but are not enough from a climate science and ambition point of view... I think China could and should do more for climate action has already been demonstrated as a positive good not only for China's environment, public health, but an increasingly international image. And it is also in line with the desire of the country to transform itself  from a manufacturing-based economy to a more service-based one."
"Caution against directly applying the just-transition framing to the Chinese case...[the afraid of losing] employment has been used as an excuse to delay implementation. That's not the case in China as we are still creating more coal jobs. The point here is that we need to set the direction clear in the first place before we can talk about employment."
Ilaria Mazzocco
"[Of the Biden Campaign promises,] another one I would draw your attention to is actually school buses. This is quite important because there are actually more school buses in the U.S. than there are city buses and there's about half a million of them, they're mostly running on diesel, so actually electrifying these would be a pretty big step."
"The main driver [of electric vehicle sales in China] is Dual credit policy, which really puts the pressure on manufacturers to actually produce vehicles that the consumers want and actually market and sell them as well."
Speakers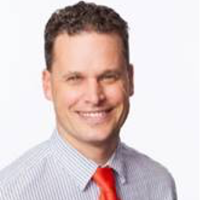 Jake Schmidt
Managing Director, International Program, Natural Resources Defense Council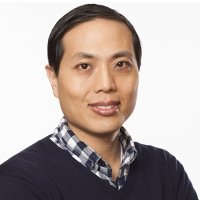 Alvin Lin
Director, China Climate and Energy Policy, Natural Resource Defense Council Beijing Office
Li Shuo 李硕
Senior Climate & Energy Policy Officer, Greenpeace East Asia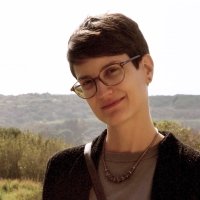 Ilaria Mazzocco
Senior Research Associate, Think Tank of the Paulson Institute
Carolyn Szum
Program Manager with Lawrence Berkeley National Laboratory
---
Hosted By
China Environment Forum
Since 1997, the China Environment Forum's mission has been to forge U.S.-China cooperation on energy, environment, and sustainable development challenges. We play a unique nonpartisan role in creating multi-stakeholder dialogues around these issues. Read more
Environmental Change and Security Program
The Environmental Change and Security Program (ECSP) explores the connections between environmental change, health, and population dynamics and their links to conflict, human insecurity, and foreign policy. Read more