Sanctions: What Everyone Needs to Know®
A concise, authoritative overview of a little-understood yet extremely important phenomenon in world politics: the use of economic sanctions by one country to punish another.
It's hard to browse the news without seeing reports of yet another imposition of sanctions by one country on another. The United States has sanctions against more than 30 countries. Russia has repeatedly imposed sanctions against former Soviet republics. China has developed its own approach, including targeting private entities such as the NBA. And it's not just major powers: Japan and South Korea have sanctioned each other over WWII and colonial legacies; Saudi Arabia against Qatar because of differences over Iran; and France, Germany, and Norway against Brazil over the Amazon forest and climate change. In Sanctions: What Everyone Needs to Know®, Bruce Jentleson--one of America's leading scholars on the subject--answers the fundamental questions about sanctions today: Why are they used so much? What are their varieties? What are the key factors affecting their success? Why have they become the tool of first resort for states engaged in international conflict? Jentleson demonstrates that examining sanctions is key to understanding international relations and explains how and why they will likely continue to bear on global politics.
About the Author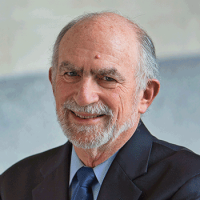 Bruce Jentleson
Former Distinguished Fellow;
William Preston Few Distinguished Professor of Public Policy and Professor of Political Science, Duke University
Read More
---
History and Public Policy Program
The History and Public Policy Program makes public the primary source record of 20th and 21st century international history from repositories around the world, facilitates scholarship based on those records, and uses these materials to provide context for classroom, public, and policy debates on global affairs. Read more