The Role of Multilateralism and Multi-level Governance: An Interview with OSCE Secretary General Thomas Greminger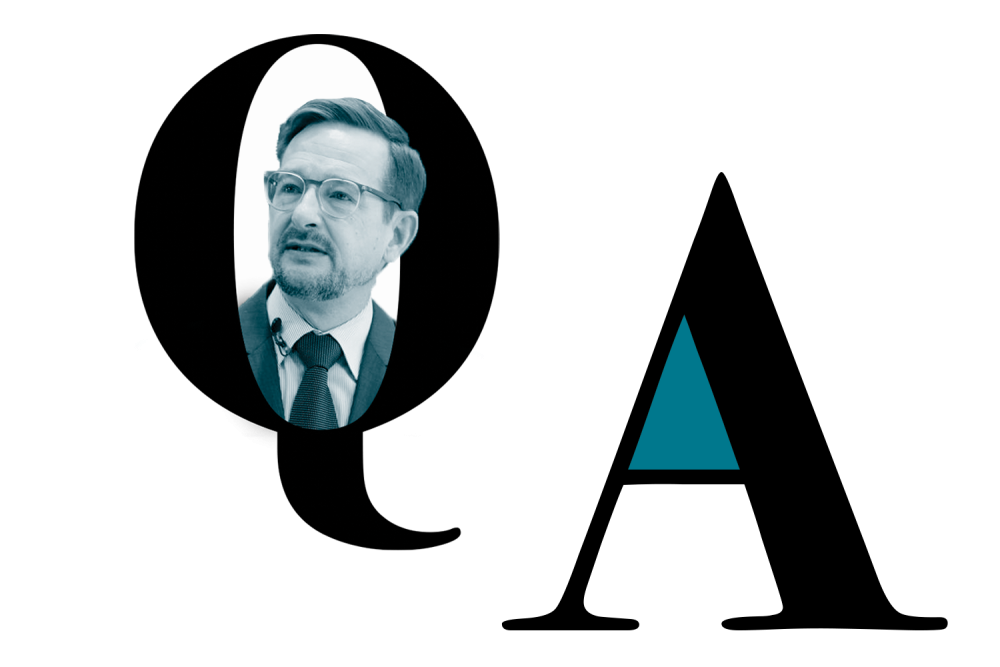 We are here with OSCE Secretary General Thomas Greminger. Thanks for joining us, Mr. Secretary General.[1]
Q: The OSCE takes what it calls a "comprehensive approach to security." What does that entail? What role does climate change play in the organization's work?
Thank you, I am delighted for this opportunity to discuss climate change and security with you, a topic close to my heart.
The OSCE's concept of security is multi-dimensional. We are interested in politico-military matters, the economic and environmental aspects of security, as well as human rights issues and their relationship with security at the individual, national, and regional levels. All of these different dimensions are viewed as complementary, interconnected, and of equal importance. We also work on the premise that insecurity in one OSCE participating State is a concern for everyone else. Dialogue and cooperation between our 57 participating States serve to address challenges to our common security.
The 1975 Helsinki Final Act, the founding document of the OSCE, was innovative not only for pioneering our organization's comprehensive and co-operative concept of security; it was also among the first internationally agreed documents that recognized climate phenomena as a common challenge. The Helsinki Final Act called on OSCE participating States to cooperate for research on "adaptation to climatic extremes," even before the first World Climate Conference in 1979 framed climate change as a global political issue.  
A number of OSCE documents have since made reference to climate change and global warming. In 2007, the Madrid Declaration on Environment and Security defined a "complementary role" for the OSCE in the field of climate change. Subsequently, a number of OSCE Ministerial Decisions have addressed climate change through the lens of issues like migration, energy, and disaster risk reduction.
Q: Do you and the OSCE consider climate protection part of security?
Climate changeis a defining challenge of our time that affects our lives in profound ways. Scientists from more than 150 countries recently declared a climate emergency. They warn us that we will face more frequent and more powerful floods, droughts, storms, and heatwaves as well as accelerated rising sea levels. This again brings along increased scarcity and competition for vital resources like water.
Climate change and its impacts are no longer an imagined future scenario—its effects are already upon us, affecting the lives and livelihoods of millions of people worldwide. Not one of our 57 OSCE participating States is immune to these adverse impacts, which affect our security and stability both within and across borders. That is why I believe climate change warrants more attention in the OSCE.
The climate-security nexus is not yet a mainstream feature of the OSCE's security agenda. OSCE participating States so far lack a common approach, but I believe this could change in the years to come.
Early warning and prevention areamong the cornerstones ofthe OSCE's comprehensive approach to security. In my mind, the OSCE could play a stronger role in supporting OSCE participating States to assess climate-related security risks. We have already started doing this in some subregions. Our network of field operations could be a strong asset in fostering regional and transboundary cooperation.
We also need to develop climate-sensitive conflict prevention approaches and ensure that climate action is conflict-sensitive. Even without establishing a direct causal link between climate change and conflict, it makes sense to factor in all elements that might help participating States deal with possible repercussions of climate change on their security.
Q: How will climate change influence how we govern? And what steps can the foreign policy community take to improve our response to climate change? Are there lessons from the OSCE's work that you think apply to how multilateralism and multi-governance can help mitigate climate change?
Today we are facing an unprecedented confluence of transnational threats and global challenges. Most of these complex and interconnected challenges—including climate change—are not confined within borders, and no single country or organization can tackle them alone.
At the same time, multilateral mechanisms have come under greater pressure over recent years, making genuine multilateral dialogue more difficult. The adoption of the Paris Agreement in 2015 and its ratification shortly after, is one of the greatest successes of multilateralism. Unfortunately, implementation is lagging behind and the slow pace of action is at odds with the urgency of the problem.  
Similar to the COVID-19 pandemic, climate change is a systemic risk that calls for extensive cooperation across multiple sectors, borders, and regions. Partnerships and cooperation among foreign policy stakeholders, including the humanitarian, development, and security communities are essential to enhancing synergies and revitalizing multilateral approaches to climate action and the handling of climate-related security risks.
The climate security dialogue that takes place on OSCE platforms contributes to climate diplomacy by raising political awareness and allowing for discussion of diverging views in the search of a common approach. That said, we still have a ways to go to demonstrate the benefits of co-operation and to reveal the costs of not cooperating.
Consensus-based decision-making is challenging, especially on issues where OSCE participating States have diverse priorities. But consensus is a powerful tool because it ensures that decisions reached are truly co-owned. We try to pursue a unifying approach rather than a divisive one, focusing on finding areas of common interest or concern.
Given the growing recognition of the role of climate change in exacerbating risks to security and stability globally, and in the OSCE region, we must continue to search for viable opportunities to revitalize multilateral approaches to tackle these challenges. The current COVID-19 crisis has highlighted how interconnected and interdependent our economies and social systems are, and how such complex crises can magnify existing vulnerabilities and create new ones across multiple sectors, levels, and timelines.
Learning from this experience, we should invest more in speeding up the transition to green, low-carbon, and climate-resilient growth. We should enable climate-informed policy and decision-making by generating accurate data and evidence on climate change impacts. And we should retain enough flexibility in our approach so that we are able to tackle the uncertainties surrounding the climate risk landscape and its cascading consequences.
Q: For the last three years you have been serving as the Secretary General and in 2014 during Switzerland's OSCE Chairmanship, you served as the Chair of the OSCE Permanent Council. Is there a particular OSCE climate-related project that is close to your heart?  
The OSCE has been implementing projects related to climate change for more than a decade, in close partnership with other regional and international partners, including the European Union, UNDP, UNEP, UNECE, and others.  
Allow me to highlight one project that we recently launched together with adelphi: "Strengthening Responses to Security Risks from Climate Change in South-Eastern Europe, Eastern Europe, the South Caucasus and Central Asia."
With this project, we are bringing a regional approach to climate action that bridges national and global-level initiatives. The project aims to raise political awareness on security implications of climate change in the four regions where it is implemented. The project further aims to support a regional-level dialogue on climate-related security risks and to identify joint measures that would allow neighboring countries to manage such risks together.
We started with South-Eastern Europe, where we are currently conducting a consultation process to identify and map climate security hotspots. A wide variety of actors from governments, NGOs, and academia in the region are participating. The next step will be to support the development of transboundary climate change adaptation measures for selected priority hotspots.
I highlight this project because it will not only support OSCE participating States in implementing their commitments for climate action but will also foster regional cooperation, contributing to broader efforts for conflict prevention and confidence-building
Together with the Union for the Mediterranean, we are also currently developing a similar program, primarily for the OSCE's Mediterranean Partners.
All these initiatives have one common goal: to transform climate risks into opportunities for cooperation that would enhance security and stability in the OSCE region and beyond.
In conclusion, let me underline that five years after the adoption of the 2030 Agenda, the Paris Agreement, and the Sendai Framework for Disaster Risk Reduction, it is the responsibility of the entire international community, including the OSCE, to revitalize the spirit of solidarity, trust, confidence, and collective action at all levels for a better and climate secure future.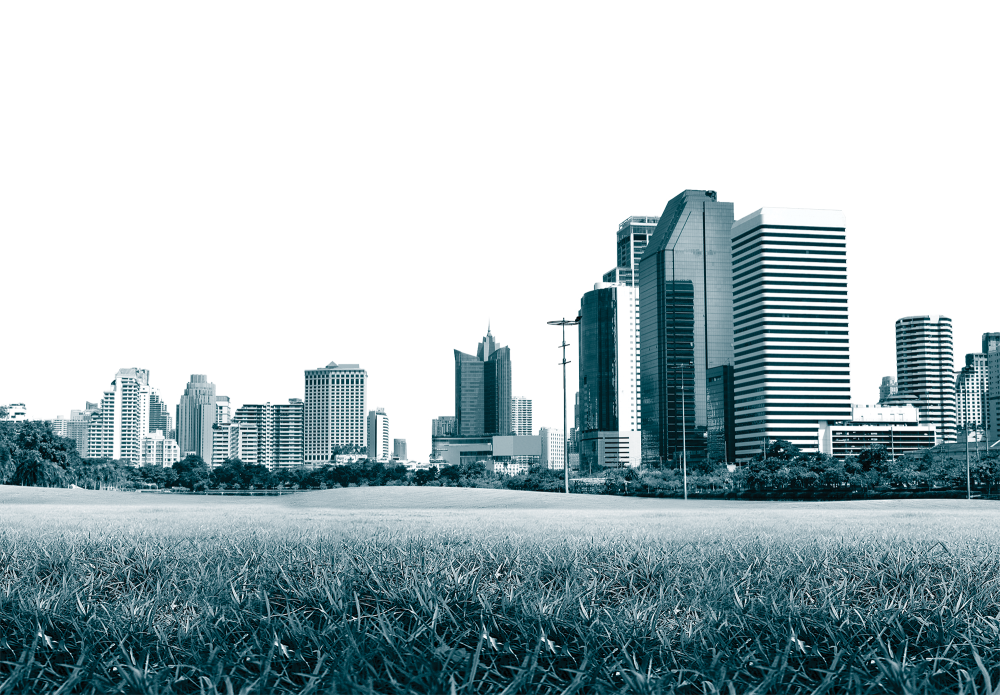 ---
[1] This interview was conducted in early July 2020, when Ambassador Greminger still held the post of OSCE Secretary-General.
About the Author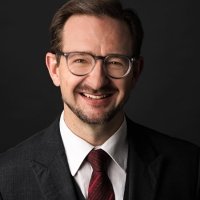 Ambassador Thomas Greminger
Secretary General, Organization for Security and Co-operation in Europe (OSCE)
Read More
---
Environmental Change and Security Program
The Environmental Change and Security Program (ECSP) explores the connections between environmental change, health, and population dynamics and their links to conflict, human insecurity, and foreign policy. Read more
Global Risk and Resilience Program
The Global Risk and Resilience Program (GRRP) seeks to support the development of inclusive, resilient networks in local communities facing global change. By providing a platform for sharing lessons, mapping knowledge, and linking people and ideas, GRRP and its affiliated programs empower policymakers, practitioners, and community members to participate in the global dialogue on sustainability and resilience. Empowered communities are better able to develop flexible, diverse, and equitable networks of resilience that can improve their health, preserve their natural resources, and build peace between people in a changing world. Read more