Remarks from Congressman Joaquin Castro at the 9th Annual "Building a Competitive US-Mexico Border Conference"
During the conference, Congressman Joaquin Castro emphasized the intertwined history and shared interests between the two nations, particularly in trade, migration, and security. He applauded the achievements of the USMCA and legislative efforts to strengthen economic ties. Congressman Castro also addressed the need to support border communities and ensure compliance with international treaties. The speech concluded with a warning against proposals for military action and a call to thought leaders to speak up and advocate for a positive and collaborative U.S.-Mexico relationship.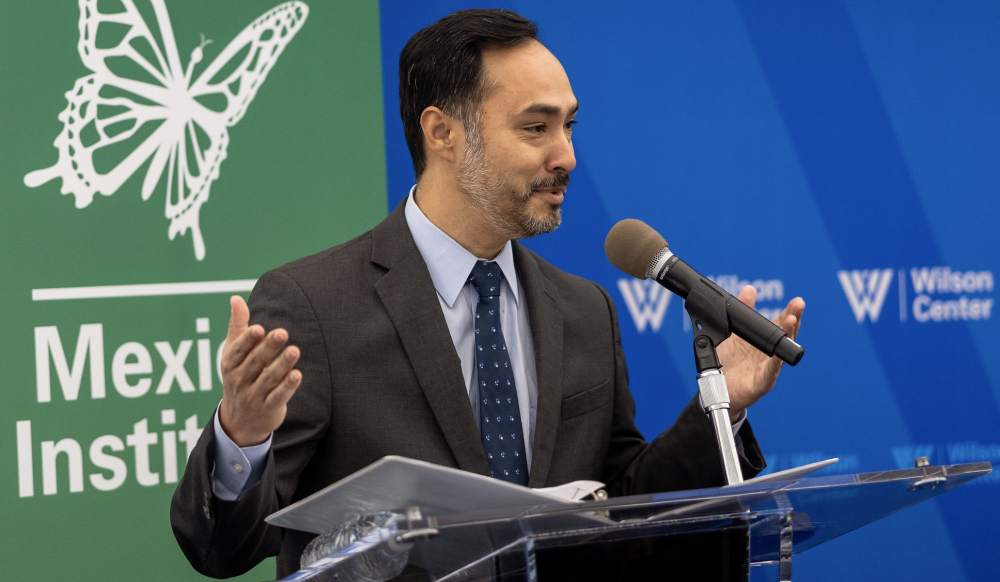 Good afternoon, everyone.
Congressman Kennedy, thank you for that kind introduction and for your ongoing commitment to advancing responsible American leadership in the Western Hemisphere and across the world. And thank you to the Wilson Center for convening this important series of conversations about opportunities and challenges at our southern border.
I'm Congressman Joaquin Castro, and I'm honored to represent my hometown of San Antonio, Texas in the House of Representatives, where I serve as the ranking member of the House Foreign Affairs Committee's Subcommittee on the Western Hemisphere and as a senior member of the House Permanent Select Committee on Intelligence.
Like a lot of folks in Texas, my family's story is a binational one. Last year marked a century since my grandmother, Victoria Castro, came to the United States as a young orphan to be with her closest living relatives in the wake of the Mexican Revolution. In San Antonio, she found an American city infused with Mexican culture, where her daughter, my mother, would grow up to become a Chicano civil rights leader and community organizer. Today, nearly a third of Texans trace our ancestry back to Mexico, and cross-border trade between the United States and Mexico stretches into the hundreds of billions of dollars each year. The past, present, and future of the United States and Mexico are inextricably linked, and one of my top priorities on the Western Hemisphere subcommittee has been strengthening bonds of trust between leaders in both our nations.
I know we have a panel to get to, so I want to touch on just three areas – trade, migration, and security – where deepening our cooperation with Mexico will be essential in the coming decade.
On trade, the United States and Mexico have an extensive list of accomplishments to tout. As you know, a few years ago, the United States and Mexico signed the USMCA, a significant revision of NAFTA. I was a strong supporter of the USMCA and the example it set for a powerful, modern trade agreement that moved through Congress with bipartisan support. Through that agreement, we ensured continued stability in US-Mexico trade ties, expanded labor protections, and secured millions of dollars for border infrastructure, including through the North American Development Bank.
Those in this room, no doubt, played major roles in shaping that agreement and ensuring we got it across the finish line. Better yet, the progress we achieved in the USMCA has proven to be a floor —not a ceiling — for regional economic cooperation.
Over the last two years alone, Congress created significant opportunities for economic cooperation between the U.S. and Mexico through the Inflation Reduction Act and the bipartisan CHIPS and Science Act, the latter of which I was proud to help bring across the finish line as a member of the conference committee. The Inflation Reduction Act, in particular, created strong incentives for robust supply chains in North America, allowing our country to build on the framework established by the USMCA to create good jobs and improve working conditions for Mexican and American workers alike. Even during these early years of implementation, the USMCA has already become a model for trade agreements that foster innovation and promote prosperity, and I'm optimistic about replicating this model for our trade relationships with other regional partners.
However, advancing regional inclusion will require us to get serious about the way we look at border communities. Despite what people may see on television, the U.S.-Mexico border is not a lawless area. Every day, nearly a million people cross the border to patronize American and Mexican businesses, work, study, and visit their loved ones. Border communities are vibrant, thriving places where people live binational lives — and we need to make sure that anti-immigrant policies do not militarize the communities that millions of people are proud to call home. In Texas, I've expressed my concern about politicized initiatives like Operation Lone Star, which cost the United States more than $9 billion in lost GDP when Governor Abbott instituted duplicative border inspections last year.
One of my roles on the Western Hemisphere Subcommittee is to conduct oversight into compliance with U.S. treaty obligations to Mexico, and I've become increasingly concerned that state-level border restrictions violate the 1944 Water Treaty with Mexico and the 1970 Boundary Treaty. When state governors put the United States out of compliance with international treaties, they endanger our international standing — and our broader ability to effectively manage the border in coordination with our Mexican partners. In the United States, rhetoric from the right often positions Mexico as a source of challenges with migration, drug trafficking, and other security issues – but these are hemispheric challenges, not national issues. At a time when the United States and Mexico are both grappling with migration inflows, resource constraints from climate change, and security challenges within our borders, we need to be trusted partners, not uneasy allies.
Last Congress, we secured more than $3.6 billion dollars in the bipartisan infrastructure law to upgrade U.S. ports of entry and address security concerns. But I also believe that we need to acknowledge our own nation's role in contributing to challenges at the border. Today, it takes more than 600 days to get a tourist or business visa in Tijuana and nearly 750 days to get one in Mexico City — unacceptable failures that hurt the ability of Mexican entrepreneurs to create jobs and commerce here in the United States.
While the United States is rightly concerned about the trafficking of fentanyl into the United States, we are responsible for much of the demand — and we also play an undeniable role in the firearm trafficking to Mexico that drives much of the country's violence. As part of the Bipartisan Safer Communities Act, Congress instituted new restrictions to curb trafficking, and I am working on additional bipartisan efforts to ensure the federal government has the tools to take on these traffickers.
Behind the headlines in Washington and Mexico City, there is real and binational optimism behind common-sense partnerships for good across our hemisphere – and I'm optimistic that those efforts will expand in the months and years to come. It's never been more important for leaders from government, civil society, academia, and industry to work together to ensure peace and security in North America and across our hemisphere – and I want to thank all of you for the ideas and insights that you are bringing to today's conference. I look forward to continuing these conversations, and my office's doors are always open for new initiatives that should be on our radar.
But I want to close with a warning. In the Congress, a number of lawmakers have suggested that we take military action in Mexico in the coming years against the cartels. There, for example, has been legislation filed that would issue an Authorization for Use of Military Force against Mexican cartels, in the same way that we have AUMFs for military action in other parts of the world. There was legislation to declare fentanyl a weapon of mass destruction; legislation that just passed the Foreign Affairs Committee, although I voted against it, that would classify fentanyl under the Chemical Weapons Convention, in the same way that you classify sarin gas, mustard gas and so forth.
I believe that these pieces of legislation and other efforts are laying a very dangerous foundation for future conflict with Mexico, which would be incredibly dangerous, incredibly costly, and incredibly irresponsible. All of you in this room are thought leaders on these issues. All of you have influence on what legislators think and discuss on the issue of the US-Mexican border. I hope if you believe that a conflict with Mexico, or some kind of invasion into Mexico, is not in the United States' best interest that you will speak up to your legislators – today, and also in the coming months and the coming years. Because we had a choice to make about where this relationship is going. And while I listed many of the promising things, including legislation that we've worked on together as Democrats and Republicans in the Congress, to make sure that the relationship is positive, there is also a move afoot to take us down a very dangerous path. And I hope that you all speak up against it.
Thank you so much.
About the Author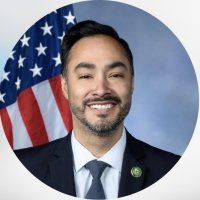 Representative Joaquin Castro (D-TX 20th District)
U.S. House of Representatives
---
Mexico Institute
The Mexico Institute seeks to improve understanding, communication, and cooperation between Mexico and the United States by promoting original research, encouraging public discussion, and proposing policy options for enhancing the bilateral relationship. A binational Advisory Board, chaired by Luis Téllez and Earl Anthony Wayne, oversees the work of the Mexico Institute.  Read more