The 2023 North American Leaders Summit: When the "Three Amigos" Meet in Mexico City, Building Cooperation will be Key
In this article, Ambassador Earl Anthony Wayne provides analysis on key priorities and goals for the 2023 North American Leaders Summit and highlights the challenges and opportunities surrounding continued North American cooperation.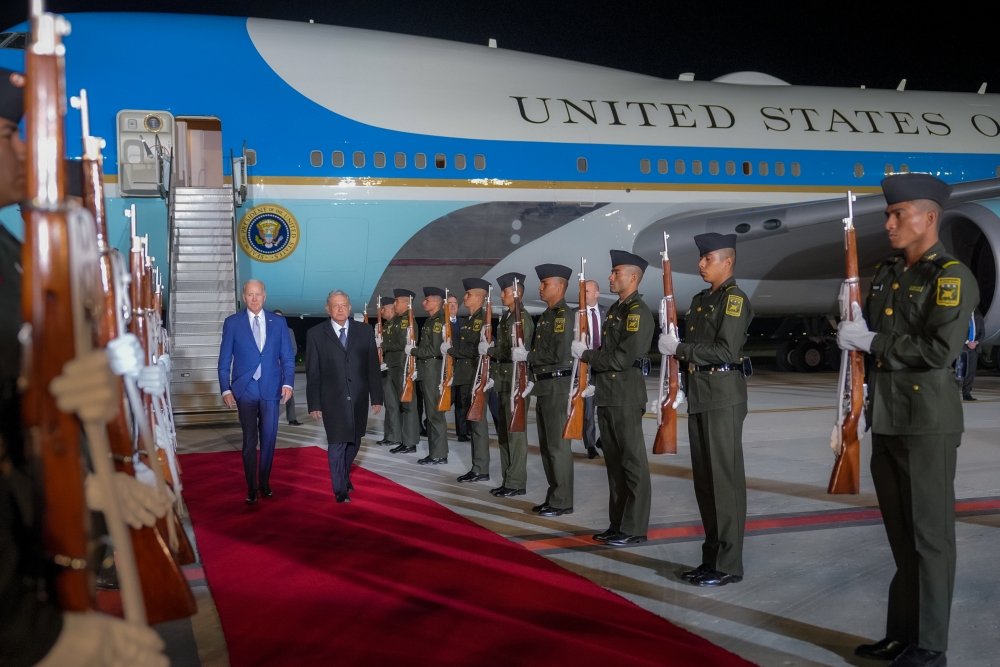 President Biden's visit to the US-Mexico border and his new migration policy initiatives are important steps toward better managing the record numbers of migrants arriving at the border.  However, there is a bigger North America agenda to tackle when Biden visits Mexico City on Monday and Tuesday for the 1Oth North American Leaders Summit (NALS) and bilateral meetings with his Mexican and Canadian counterparts.
Migration will be a key item in Mexico City.  Better US-Mexico cooperation is essential to better handle the massive migration flows arriving at the US border going forward.  US officials are praising current cooperation being provided by Mexico.  However, much additional partnership from countries across the region is essential to reducing the numbers of migrants on the move in the Western Hemisphere.  Such collaboration includes creating more legal migration pathways as an alternative to irregular migration, providing more humanitarian care for migrants, and dealing with root causes pushing so many to leave their homes. 21 governments agreed in principle to this approach during the Los Angeles Summit of the  Americas last June but much action is needed.
There is much more than migration to address during the January 9-10 trilateral and bilateral meetings in Mexico City among President Biden, Canadian Prime Minister Trudeau, and Mexico's President Lopez Obrador (known as AMLO). 
The White House says Biden will raise the soaring cross border smuggling of deadly synthetic opioids like fentanyl.  While Mexico and the US have agreed on a joint framework to fight cross border crime, too many in the US are dying from overdoses of drugs smuggled from Mexico, and too many in Mexico are suffering from the violence associated with that drug smuggling.  Much better results are needed from US-Mexico cooperation against the cross border criminal groups, and more effective steps are needed to reduce chemical precursors arriving from China that Mexico's criminals to use to produce their lethal contraband.  Trilateral North American cooperation can help on this and other citizen security threats.
The broader North America Summit (NALS) agenda, however, focuses on strengthening crucial longer-term cooperation to make the continent more economically competitive and better positioned to confront global challenges.  This agenda is technical and will demand years of engagement.  The work is essential to bolster the US, Mexico, and Canada in the global competition with China and other economic powerhouses, as well as to better confront global challenges such as climate change and potential future pandemics.
The international commercial system is transforming from the old model of globalization to a new system where regional supply chains and co-production networks are more important than ever.  For North America, this translates into attracting more manufacturing reshoring and nearshoring; building more resilient supply chains for key industries; developing and deploying the technologies that will fuel future economies, such as those needed for "greener" cars; assuring access to critical minerals and renewable energy going forward; building more modern, secure, and efficient physical and cyber infrastructure and borders; and dealing more effectively with the challenges to North America's environment from climate change.  Progress demands consistent, well-organized, work among the three governments (and the private sector) to assure compatible policies, investments, and regulations that make the region more competitive. The potential is enormous.
This "future-building" agenda, going beyond just trade, has too often been neglected, but it is critical for securing a prosperous future for the United States, Mexico, and Canada with more jobs and higher wages.  The track record from North American cooperation other than on trade has been mixed, but now the three countries face a new global setting which prioritizes regional cooperation and domestic economic investments, such as those the US has begun with major legislation including the Chips and Science law, the Inflation Reduction law, and the Infrastructure Investment and Jobs law.
In this context, it will be crucial to carefully scrutinize the progress on the ambitious agenda approved by leaders at the November 2021 NALS and the work plan that the three leaders task their officials to deliver over the year ahead.  Not surprisingly, the January 9th-10th meetings will include many cabinet members from all three countries and a broad set of topics. 
We should expect to see commitments to increase North American competitiveness including on supply chains, new technologies and borders; on addressing climate and environmental challenges including emissions and greener energy; on managing migration and development challenges; on bolstering health security, including new post-pandemic regional cooperation; on enhancing citizen security; and on efforts to advance diversity, equity, and inclusion, which all three governments have emphasized.  We can hope the list of Summit "deliverables" will be doable, measurable, and placed in a durable framework for officials to produce concrete, transparent progress reports.
The US, Canadian and Mexican economies are so deeply intertwined that no other countries in the world have more effects on the daily lives of their citizens than do their North American neighbors.  The United States builds more things together with its neighbors, by far, than with any other countries in the world. In addition, Canada is the United States' largest supplier of petroleum, followed by Mexico.  
Under USMCA, trade across North America has been soaring over the last two years with double digit growth.  2022 trade flows reached $3 million a minute thru September.  Canada and Mexico remain the US' top trading partners, ahead of China. This commerce supports an estimated 12 million US jobs and millions more in Canada and Mexico, and accounts for some 66% and 80% respectively of Canadian and Mexican exports.  
While there will not be detailed trade talks, the three leaders are expected to discuss important trade disputes under the US-Mexico-Canada trade agreement (USMCA).  The best outcome would be leaders' commitments to resolve the disputes quickly by following the norms and processes agreed in USMCA.  Currently, three big disputes revolve around Mexico's questionable energy related policies and treatment of private sector investors, Mexico's threats to ban US GM corn exports, and US proposals for how to measure "North American" content in vehicles that get tariff breaks under USMCA.  Finding solutions would help further unlock the great potential of USMCA to boost North America's prosperity.  
Earl Anthony Wayne is a retired US Career Ambassador, a Distinguished Diplomat in Residence at American University's School of International Service and Co-Chair of the Advisory Board for the Wilson Center's Mexico Institute.
About the Author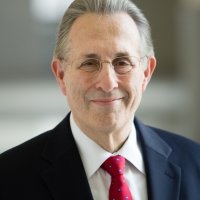 Earl Anthony Wayne
Public Policy Fellow;
Former Career Ambassador to Afghanistan, Argentina, and Mexico; Distinguished Diplomat in Residence, School of International Service, American University
Read More
---
Mexico Institute
The Mexico Institute seeks to improve understanding, communication, and cooperation between Mexico and the United States by promoting original research, encouraging public discussion, and proposing policy options for enhancing the bilateral relationship. A binational Advisory Board, chaired by Luis Téllez and Earl Anthony Wayne, oversees the work of the Mexico Institute.  Read more
Canada Institute
The mission of the Wilson Center's Canada Institute is to raise the level of knowledge of Canada in the United States, particularly within the Washington, DC policy community.  Research projects, initiatives, podcasts, and publications cover contemporary Canada, US-Canadian relations, North American political economy, and Canada's global role as it intersects with US national interests. Read more